Electric Truck Stop
 THE ELECTRIC TRUCK STOP- TRUCK STOP LOCATOR, DIRECTORY, TRUCK SERVICE LOCATOR. FIND TRUCK SCALES, TRUCK ROAD SERVICE, TRUCK DRIVER JOBS,TRUCKING INDUSTRY INFORMATION,TRUCKING NEWS,TRUCKER FORUMS AND MORE!

Home
Trucking Data-Articles
Truck Stops Locator,Trucking,Truck Driver

Electric Truck Stop
 Electric Truck Stop.com provides you with a LARGE DATA BASE, directory, and LOCATORS, for truck stops , travel centers, travel plaza's, road service, repairs, tires, truck service , truck driver jobs,cat scales weather. For each truck stop we provide detailed information such as street address, plus Interstate Exits, Food service, truck service number of parking places, the availability of bulk Diesel Exhaust Fluid (DEF), and RV facilities. Updates for independent truck stops, as well as major chain truck stops and travel centers are included. Use the top menu (for quick finders - locators) or the left side menu for these locator services. Plan your trucking route with confidence, the Electric Truck Stop has your information, locators.
Welcome to the Electric Truck Stop



THE ELECTRIC TRUCK STOP offers the most comprehensive listing of Truck Stop Locations ,Travel Center, Diesel Fuel Outlets, Truck Washes, -
Truck road and weather conditions, Truck Cat scales, truck repair shops,road service, available anywhere ! Our locator(s) and directory service you will find useful as we have most all information you need for the trucking industry.
Our forums  Electric Truck Stop Forums   provide even more trucking information.
We have the latest in articles and news for the trucking industry.  We are adding to our trucking data base regularly, so what ever it is you need as a trucker we'll have it for you.
FEATURED TRUCK APPS
 Featured Truck Stops
Electric Truck Stop version of "TRUCK STOPS, DINERS and DIVES".....Small Truck Stops, "Mom and Pop " diners with truck parking, Deli's, Great food, a alternative to the large interstate truck stops. The Electric Truck Stop Staff has put together a list of such places as we travel around the country.
Yes we are truck drivers just like you, and constantly looking for places to park, rest, eat. These small truck stops are usually located along US Highways, out of the way State Highways. We will list these small places as we get them. You can help by joining our TRUCKER FORUMS, and submitting your favorite Truck Stop or Diner.
Submit your URL to a quality web directory listing for free We are listed in the Trucking Directory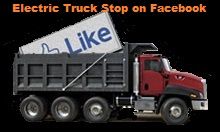 For Add and Sponsor info click here:
Total visitors
free website hit counter code