Electric Truck Stop
 THE ELECTRIC TRUCK STOP- TRUCK STOP LOCATOR, DIRECTORY, TRUCK SERVICE LOCATOR. FIND TRUCK SCALES, TRUCK ROAD SERVICE, TRUCK DRIVER JOBS,TRUCKING INDUSTRY INFORMATION,TRUCKING NEWS,TRUCKER FORUMS AND MORE!

Home
Trucking Data-Articles
Truck Stops Locator,Trucking,Truck Driver

Beginners guide to to truck driving jobs
 Electric Truck Stop.com provides you with a LARGE DATA BASE, directory, and LOCATORS, for truck stops , travel centers, travel plaza's, road service, repairs, tires, truck service , truck driver jobs,cat scales weather. For each truck stop we provide detailed information such as street address, plus Interstate Exits, Food service, truck service number of parking places, the availability of bulk Diesel Exhaust Fluid (DEF), and RV facilities. Updates for independent truck stops, as well as major chain truck stops and travel centers are included. Use the top menu (for quick finders - locators) or the left side menu for these locator services. Plan your trucking route with confidence, the Electric Truck Stop has your information, locators.
Whether considering a truck driving job, or enrolled in a CDL trucking school, our guide will help you make the right decision.Most individual long haul truck drivers average from 100,000 miles to 110,000 miles a year, with an average daily run of about 500 miles a day.

Our forums at Electric Truck Stop provide you with one on one information! Ask a veteran, do some research.
Sign up at: Electric Truck Stop Forums
What you will find at Electric Truck Stop is information you will need on a daily basis, like Truck Stop Locators,Truck Cat Scales Locator,Truck repair service finder - locator and more! Our Locator lists are on the side bar as well as our quick finders at the top menu. Read more about becoming a truck driver and also find truck driver jobs

What are the requirements and qualifications for becoming a truck driver?
You do not need to buy or lease your own truck for most driver jobs. The vehicle is provided for you and usually maintained by the trucking company.
 There are various truck driver qualifications you should be aware of, but trucking usually isn't very difficult to get into. You don't need any industry experience and to sweeten the deal, some trucking companies will train you for free.
What are the working conditions?
The working conditions for truck drivers are constantly changing. You'll experience wild temperature swings, heavy traffic, drive through all sorts of weather conditions, and live in a very small space inside that truck.
U.S. professional truck drivers are both men and women, vary in age, race and educational background, and live all over the United States.  There are different types of truck drivers, including:
Over the Road / Long-Haul Drivers operate heavy trucks and drive for long periods of time, either interstate (between states) or intrastate (within one state).  Some long-haul drivers travel a few hundred miles and return the same day; others are away from home overnight, or for several days or weeks at a time.  Some drivers work in teams, including husband and wife teams.
Pick-up and Delivery (P&D) / Local Drivers operate light, medium or heavy trucks and work in route-sales or pick-up-and-delivery operations. These drivers have more contact with customers than over the road drivers and usually make more stops each day.  Those P&D drivers often need sales skills in addition to driving skills.
Specialized Trucking involves specialized trucks that handle unusual, oversized or sensitive loads. Drivers cover local and long-distance routes, and need extra training to operate their equipment.  Examples of specialized trucking include auto carriers, dry bulk carriers, (permitted) oversized and overweight loads, or double and triple trailers.  Other permits may be needed.
Hazardous Materials Drivers need additional training. Drivers need to know about the content of the loads they are hauling, how to handle the loads safely and what to do in an emergency. Drivers who transport hazardous materials must also take a special test when applying for the CDL that certifies them as a hazardous materials driver.  Examples of hazardous materials drivers include tank truck, over the road or P&D drivers carrying hazardous materials.  Other permits may be needed.
An Owner-Operator or Independent Driver owns his or her equipment, anything from a straight truck to a flat-bed tractor-trailer, and hauls freight on a contractual basis.  Husband-and-wife owner-operator teams are very common, especially in the household goods moving industry.  It is possible to make a good living as an owner-operator, but like many businesses, the competition is tight and there are many overhead expenses involved – equipment purchases, maintenance, fuel and insurance, to name just a few.  Most owner-operators begin their careers as salaried drivers with a motor carrier before starting their own business.
Rates of pay and potential earnings vary considerably within the industry.  Most city pick-up-and-delivery drivers are paid by the hour.  In long-haul operations, drivers are usually paid a specified rate per mile, or, in some cases, a percentage of the revenue the motor carrier receives for the load hauled.
Some common questions in our forums are:
1.
Is my criminal background acceptable?
While trucking companies have some variations on their criminal and job history requirements, they are all pretty strict about your driving record (this is a driving job after all!).
A felony is usually reviewed on a case-by-case basis, but normally felons won't find a job opportunity until at least 7 to 10 years have passed since their conviction. Some misdemeanors may also be grounds for disqualification based upon any given trucking company's policy. Trucking companies aren't looking for perfect angels by any means, but they are looking for honest and trustworthy individuals to haul hundreds of thousands of dollars worth of equipment and freight, with the lives of the motoring public in your hands.
Will my poor driving record be a problem?
Yes, it absolutely could be a problem. This is a driving position where you'll be expected to drive responsibly through all sorts of weather and traffic conditions with an 80,000 lb truck - vehicle that's nearly 70ft long. So they look very closely at driving records.
In trucking, a drunk driving charge is a career killer before you even get started. You'll need a minimum of 5 to 10 years since your conviction before any company will even consider hiring you.
Other traffic violations such as hit and run or reckless driving may also keep you from finding work. All companies have different driving record requirements so it's best to speak with a recruiter at any company you're interested in to see if you'd qualify.
Will finding a job be difficult without any experience as a truck driver?
Absolutely not! You can become a truck driver with no experience in the industry. There are even plenty of companies that offer free CDL training and will even pay you during part of the training period. This is a win-win situation for new drivers and trucking companies because it lowers the barrier to entry for new drivers.
Part 2:
How much does truck driving school cost?
First of all, getting your CDL is a great investment so don't think of paying for truck driving school as a way of losing money. It's an investment that will pay off long-term. But if you're worried about the costs associated with obtaining your CDL, several companies offer free truck driving schools under the stipulation that you remain employed with them for 1 to 2 years.
There are also quite a few trucking companies that offer tuition reimbursement if you attend a private school. The general price range for a truck driving school is between $3,000 and $6,000, and there are financing options available.
Free Truck Driving Schools
Get Licensed. How-to get your CDL The Smart Way.
Here at Electric Truck Stop we take pride in bringing you all the best information about becoming  a Trucker. Here we have compiled a list of free Truck Driving Schools, and company sponsored CDL training.
Ready to upgrade to a new career?  Select a driving school and begin your professional driving career with Schneider! Schneider National is committed to the next generation of truck drivers. Whether you are a driving school student, a recent graduate or just starting the school selection process, we'll help make sure you're properly prepared for your new career with tuition reimbursement and additional training.
Take advantage of Schneider's Tuition Reimbursement Program. Schneider offers reimbursement to all driving school hires who pay their own tuition.
Reimbursement available up to $6,000
Payments made each month following 30 days of employment
Drivers must be hired within 60 days of graduation
Call a Recruiter
800-44-PRIDE
Schneider's training ensures you are safe and comfortable before going out on your own. Truck driving schools do a great job providing the training students need to start a new career. Schneider builds on that training to ensure graduates are prepared, safe and comfortable embarking on their new driving career.
Once graduating from truck driving school, Schneider provides one week of classroom training, followed by 1-3 weeks of on-the-job training with a Training Engineer. You will be paid during training before moving to mileage pay. The time spent with a Training Engineer will vary to ensure each new driver is comfortable going on their own as a solo or team driver.
Schneider works with hundreds of truck driving schools; some are listed on our website. Begin your journey and select a driving school to get on the road to your new career with Schneider National.
Swift can help jump start your career as a  Truck Driver by giving you the training you need to become a successful  trucker.
To get your career in trucking rolling, a Swift Driving  Academy is the place to start. Tuition for the comprehensive 23-day course is $3,900. Swift will reimburse you for the total cost of the           course over the period of 26 consecutive months of employment with Swift.  The tuition includes the following:
• 207-hour course • Student housing • Bus transportation to and from the Academy • All study materials and testing • Physical, work-well, and drug screen testing • All license fees
New classes start every Monday or Wednesday at each of our driving academies.
New and Experienced Drivers

Call us at (866) 437-3050
 Truck Driving School
Interested in obtaining a class A CDL and driving for a winning team? Please call Werner Enterprises Student Recruiting Department at (800) 346-2818.  We will help get you started by referring you to Werner Enterprises approved driving schools in your area.
Paid Training
If you meet the qualifications and are accepted into our Student Driver Program, you must complete the Werner training program (minimum of 275 driving hours). During the training period, the driver trainer and the Training Department staff will evaluate each student.
Prime  Apprenticeship Paid CDL Training
Attend Prime's "On-the-Job" Truck Driver Training Program. A PRIME Opportunity to Become a Professional Commercial Truck Driver! Talk to a recruiter today at 1-877-PRIME-JOB
Obtain a permit in your state.
Drive on the road 3-4 weeks with a CDL instructor.
Return, pass Skills Test – Obtain Class A CDL.
Team with a trainer for 4-6 months with guaranteed pay.
Maximum note – $3500 – No Interest!
Entire note forgivin after one year of association

call 1-877-PRIME-JOB.
Talk to a recruiter today at 1-877-PRIME-JOB
Talk to a recruiter today at 1-877-PRIME-JOB
call 1-877-PRIME-JOB.
call 1-877-PRIME-JOB.
call 1-877-PRIME-JOB.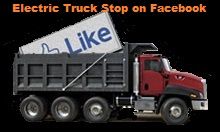 For Add and Sponsor info click here:
Total visitors
free website hit counter code