Electric Truck Stop
 THE ELECTRIC TRUCK STOP- TRUCK STOP LOCATOR, DIRECTORY, TRUCK SERVICE LOCATOR. FIND TRUCK SCALES, TRUCK ROAD SERVICE, TRUCK DRIVER JOBS,TRUCKING INDUSTRY INFORMATION,TRUCKING NEWS,TRUCKER FORUMS AND MORE!

New Truck Stop Locator - Locations  Valero
Colorado
No word as to when this location officially re-opens at Pinon Colorado. This location was the old Rocky Mtn Travel center just north of Pueblo Colorado on I 25, but the signs are up and as of July they were installing new pumps.
PINON TRUCK STOP
exit 110 I 25 north and south. The north bound tunnel to the other side of the highway is tight and marked 13'6.
4803 N INTERSTATE 25
PUEBLO,  CO  81008-8616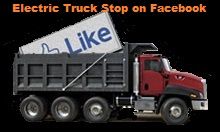 For Add and Sponsor info click here:
Total visitors
free website hit counter code