Electric Truck Stop
 THE ELECTRIC TRUCK STOP- TRUCK STOP LOCATOR, DIRECTORY, TRUCK SERVICE LOCATOR. FIND TRUCK SCALES, TRUCK ROAD SERVICE, TRUCK DRIVER JOBS,TRUCKING INDUSTRY INFORMATION,TRUCKING NEWS,TRUCKER FORUMS AND MORE!

Truck Stop Locator, Directory, California
NATSN is the oldest Nationwide Network of Independently Owned Truck Stops. Our locations are full facility truck stops and are conveniently located on all major interstates. To get started choose a state from the list below to view details about truck stops. Tell them you found them on the Electric Truck Stop Locator.
Golden Acorn Casino/ Travel Center/truck stop
Campo, CA
I-8 Exit 61
Phone: 619-938-6188
Fax: 619-938-6108
Owner:
Manager: John Langley
Driver Services
Truckers Lounge
Showers
Restaurant
Pegasus / Trans-Flo
Open 24 Hours
Laundromat
Game Room
Casino
C-Store
Financial Services
Trendar
Transcard
TCH
T-Check
Husky
Fleet One
EFS
Comdata
ATM
/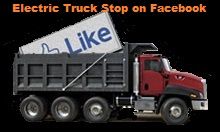 For Add and Sponsor info click here:
Total visitors
free website hit counter code