Electric Truck Stop
 THE ELECTRIC TRUCK STOP- TRUCK STOP LOCATOR, DIRECTORY, TRUCK SERVICE LOCATOR. FIND TRUCK SCALES, TRUCK ROAD SERVICE, TRUCK DRIVER JOBS,TRUCKING INDUSTRY INFORMATION,TRUCKING NEWS,TRUCKER FORUMS AND MORE!

NATSN Truck Stop Directory,locator all locations,short list
NATSN is the oldest Nationwide Network of Independently Owned Truck Stops. Our locations are full facility truck stops and are conveniently located on all major interstates.
Name
Address
Intersection
Manager
Phone Number
Yellow Hammer Travel Center
13315 Hwy 113
Brewton, AL 36426
US
I-65 69
Connie Kinman
251-296-3474
Jam Mart #2
3401 Cavanaugh Road
Fort Smith, AR 72908
US
I-540 12
Crystal Grimes
479-646-8186
Winner's Circle #1 - Malvern
2668 O. Lancaster Blvd.
Malvern, AR 72104
US
I-30 & Hwy 270 98A
Doris Bynum
501-337-0600
Barney's #30
3200 E 32nd St
Yuma, AZ 85365
US
I-8 & 3E 3
Heidi Kessler
928-344-0160
Golden Acorn Casino/ Travel Center
1800 Golden Acorn Way
Campo, CA 91906
US
I-8 61
John Langley
619-938-6188
Eagle Travel Stop #4
1040 I-70, Exit 40
Palisade, CO 81526
US
70 47
Paul Skaggs
970-464-7275
UTE Mountain Travel Center
1 East Mike Wash Road
Towaoc, CO 81334
US
1 East Mike Wash Road
Scotty Jacket
970-565-5364
Dows Junction
904 Cardinal Avenue
Dows Junction, IA 50071
US
I-35 159
Pam Fett
515-852-4385
Hub Plaza
334 South Hwy 27
Heyburn, ID 83336
US
I-84 208
Lamar Bailey
208-679-2122
Toor's Car & Truck Plaza
43067 HIGHWAY 41
Wadsworth, IL 60083
US
I-94 @ Russell Road 1A
Mark Toor
847-395-5000
Plaza Go
1515 South Main
South Hutchinson, KS 67505
US
Hwy 50 & 96 '
Cheryl Shuff / Fleet Fuel Mgr: Marilyn Burks
620-669-9900
Southern Pride Truck Plaza
7050 Benton Road
Paducah, KY 42003
US
I-24 16
Kendra Calouro
270-898-6753
Kings Travel Plaza
1119 Lowe Grout Road
Iowa, LA 70647
US
I-10 43
Sheri Dyson
337-582-5464
Flynn's Truck Plaza
307 Hartford Turnpike #2
Shrewsbury, MA 01545
US
US-20 & MA-140 '
Georgine Sparr
508-753-9698
New Transit Truck Stop
8400 Veterans Hwy
Millersville, MD 21863
US
I-97 10
Nirmal Singh
410-987-1444
Petro Serve USA #057
2470 Paul Bunyan Drive
Bemidji, MN 56601
US
US Hwy 2 & 71 '
Carol Henry
218-751-7504
Petro Serve USA #054
11 State Street NE Hwy 10
Glyndon, MN 56547
US
US Hwy 10 '
Darla Amundson
218-498-0224
Schmidty's NG
17535 State Highway 7
New Germany, MN 55367
US
 
Renae Johnson
952-353-2601
Schmidty's BK
4325 Clearwater Rd St. Cloud MN 56301
St.Cloud, MN 56301
US
I-94 171
Jeffrey Malikowski
320-774-0985
Gasper-Atkinson Truck Plaza
3325 Cty. Rd. 211
Kindom City, MO 65262
US
I-70 148
Mark Lynch
573-642-6641
I-55 Motor Plaza
1707 Hwy Z
Pevely, MO 63070
US
I-55 180
Jeff Mesplay
636-479-4436
Trail's End Truck Stop
1303 W. US 136
Rock Port, MO 64482
US
I-29& US 136 110
Tami Faulks
660-744-6166
Noon's Crossroads Travel Center
8018 US Hwy 93 N
Missoula, MT 59808
US
I-90 & Hwy 93 96
Chris Johnson
406-549-2327
Chex Truck World
256 Fleming Road
Henderson, NC 27537
US
I-85 & Fleming Rd. 220
Tom Stevenson
252-492-5189
Big Boy's Truck Stop
595 Bagley Road #B
Kenly, NC 27542
US
I-95 105
Wendi Powell
919-284-4046
Stamart Travel Center #15
3936 East Divide Ave
Bismarck, ND 58501
US
I-94 161
Dean Cota
701-222-1675
Tiger Discount Truck Stop
PO Box 2140
Dickinson, ND 58601
US
I-94 64
Alex Carnel
701-456-3835
Stamart Travel Center #5
3500 12th Avenue West
Fargo, ND 58078
US
I-29 & 3500 12th Ave. West 66
Kelly Busche
701-298-3500
Petro Serve USA #086
2903 Main Avnue
Fargo, ND 58102
US
I-29 65
Sherri Kling
701-232-7511
Stamart Travel Center #13
1212 N. 47th Street
Grand Forks, ND 58206
US
I-29 & Hwy 2 141
Brandi Christie
701-746-1356
Petro Serve USA #071
1020 8th Avenue SW
Valley City, ND 58072
US
I-94 292
Dave Reinke
701-845-5808
Broken Bow Travel Plaza
1800 S. Park Drive
Broken Bow, OK 74728
US
Hwy 259
Lena Harbour
580-584-5528
Choctaw Travel Plaza - Durant West
4305 Choctaw Road
Calera, OK 74730
US
I-69 & I-75 Choctaw Rd/E2110 Rd/Hollis Roberts Rd
Daphne Johnson
580-924-7210
Choctaw Travel Plaza - Grant
Rt. 1 Box 17 Hwy 271 S
Grant, OK 74738
US
Hwy 271
Stacy Sanders
580-326-7595
Choctaw Travel Plaza - Poteau
4105 N. Broadway Street
Poteau, OK 74953
US
Hwy 112 Intersection & 59 Bypass
Jay Campbell
918-647-3392
Choctaw Travel Plaza - Stringtown
897 N. Hwy 69
Stringtown, OK 74569
US
Hwy 69
Maria Gilbert
580-346-7478
Fuel On #94346
999 Cando Freeway
Hazelton, PA 18201
US
I-81 143
Angie Ruggiero
570-501-1930
Tom's Mifflintown
1 Stop 35 Plaza
Mifflintown, PA 17059
US
Hwy 35 @ Hwy 22
Shawn Rohrbaugh
717-436-8943
Tom's #49
20 Commerce Drive
Milroy, PA 17063
US
Route 322 Milroy Exit
Kenny Mountz
717-667-6002
BFS Truck/Auto Plaza
106 Gas Company Road
Mount Morris, PA 15349
US
I-79 1
Jasmine Metheney
724-324-5385
Tom's Shrewsbury
648 E Forrest Ave
New Freedom, PA 17349
US
83 4
Steve Wilkins
717-235-4726
Lee's Travel Center #123
65 Speedway Lane
Bulls Gap, TN 37711
US
I-81 23
Tim Pinkston
423-235-7790
Ponderosa Truck Stop
9927 Frontage Road NW
Charleston, TN 37310
US
I-75 33
Brent Karrh
423-336-5521
Lee's Travel Center #1122
2233 Anderson Hwy
Clinton, TN 37716
US
I-75 122
Rose Pickrell
865-457-2923
Super Truck & Travel Plaza
1750 Salem Road
Cookeville, TN 38506
US
I-40 288
Yash Singh
931-526-3314
Shady Lawn Truck Stop
1371 Bryson Road 165
Elkton, TN 38449
US
I-65 6
Jared Parsons
931-468-2104
Lee's Travel Center #1398
7405 Strawberry Plains
Knoxville, TN 37924
US
I-40 398
Ronnie Cody
865-933-6604
Lee's Travel Center #126
768 Rutledge Pike
Knoxville, TN 37924
US
I-40 392
Valeena Dickerson
865-546-0808
I-24 Truck Plaza
2529 Hillsboro Blvd.
Manchester, TN 37355
US
I-24 114
Michelle Stafford
931-728-6710
Conoco Travel Plaza
10403 1H 146 E
Baytown, TX 77520
US
I-10 797
Al Momin
281-576-4472
Drivers Truck Stop
3201 North Freeway
Fort Worth, TX 76106
US
I-35 @ Papurt Street North Bound - 54C, South Bound - 54B
Lauren Russell
817-624-3975
Tiger Mart #30
1100 FM 148
Terrell, TX 75160
US
I-20 498
 
972-524-0705
Gas-N-Go #13
1810 West Main
Green River, UT 84525
US
I-70 160
Chad Pinneo
435-564-8262
Harrisonburg Truck Stop
1890 S. Main Street
Harrisonburg, VA 22801
US
I-81 243
Keith Lawson
540-434-0601
How-Dea Service Center
106 N Royal Avenue
Belgium, WI 53004
US
I-43 107
Vickie L. Boehnlein
262-285-3435
Planeview Travel Plaza
1500 Planeview Drive
Oshkosh, WI 54904
US
Hwy 26 & Hwy 41 113
Bob LaMore
920-426-2641
Oneida Casino & Travel Center
5939 Old 29 Drive
Pulaski, WI 54162
US
Hwy 29 249
Skyler Doxtator
920-865-7919 or 920-869-6250
Ghost Town Fuel Stop
6680 W Yellowstone Hwy
Casper, WY 82604
US
I-25 & Hwy 20/26 West 189
Michele Goff
307-472-0200
Broken Wheel Truck Stop
2232 E Richards Street
Douglas, WY 82633
US
I-25 135
Teri Bettencourt
307-358-4444
Gas-N-Go #15
2797 County Rd 231
Lyman, WY 82937
US
I-80 41
Dean Sorensen
307-786-2264
Bloomfield Travel Plaza
22216 Bloomfield Road
Chatham, ON N7M-5J6
CN
Hwy 401 81
Simran Dhillon
519-354-4554
402 ESSO Travel Centre
1670 London Line
Sarnia, ON N7W-1B2
CN
Hwy 402 10
Mirza Baig
519-542-2665
18 Wheeler Truck Stop
3613 Queen Line
Tilbury, ON N0P-2L0
CN
Hwy 401 56 & 63
Mandeep Dhillon
519-682-3235
Sarnia Service Centre
5906 Oil Heritage Road
Wyoming, ON N0N-1T0
CN
Hwy 402 25
Ash
519-845-3249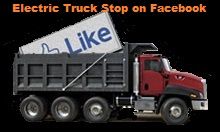 For Add and Sponsor info click here:
Total visitors
free website hit counter code