Electric Truck Stop
 THE ELECTRIC TRUCK STOP- TRUCK STOP LOCATOR, DIRECTORY, TRUCK SERVICE LOCATOR. FIND TRUCK SCALES, TRUCK ROAD SERVICE, TRUCK DRIVER JOBS,TRUCKING INDUSTRY INFORMATION,TRUCKING NEWS,TRUCKER FORUMS AND MORE!

Listing and Locator service for truck driving jobs by smaller trucking company's - company jobs
These are listings of small company's looking for truck drivers. Mainly company truck drivers, if you find a job tell them you found it on Electric Truck Stop.com !
Andrews Foodservice Systems
Distributing food, grocery and dry goods items throughout the west
 
717 E Industrial Blvd  Pueblo West, CO 81007
(719) 543-3846
JOIN LONE STAR AS A COMPANY DRIVER As one of North America's premier specialized transportation companies, Lone Star Transportation, LLC, is constantly looking for truck drivers to join our team of professional company drivers. Lone Star has flatbed, over dimensional and heavy haul truck driving opportunities for experienced flatbed truck drivers.If you're looking for much more than ordinary, run-of-the-mill freight, day in and day out, then we want to hear from you. At Lone Star Transportation, we know specialized hauling is not just something anyone can handle, but if you're interested in a challenge, join the team where "We haul it," is the motto. No flatbed experience? We have training available to teach owner operators the techniques they need to know.  For More Information, Please Call
877-201-1100
Drive for Dist Tech

Now hiring in PA, TX, OH, MD, CO, CA, IA, LA, GA, VA, MI, UT, IN, KS, and IL.
$2,500 Sign On Bonus in Allentown, PA
$2,000 Sign On Bonus in Philadelphia, PA
$2,000 Sign On Bonus in Neville Island, PA
$2,000 Sign On Bonus in Eldridge, IA
$2,000 Sign On Bonus in Mount Sterling, OH
Call us for more info 888 764 8071.
Barr-Nunn Transportation
At Barr-Nunn Transportation we pay what we say. We've earned a solid reputation over the years for being responsive to the needs of our people and leading the way to success. We offer greater pay, greater support and the best truck driving experience in the business.
TEAM DRIVERS NEEDED IMMEDIATELY
2014 TRUCKS FOR TEAMS

COMPANY DRIVERS
All Team Drivers receive $0.52 cents per mile on all miles.
All Team Drivers receive $0.52 cents per mile on all miles, Practical Mile Pay, Detention Pay, Blue Cross/Blue Shield and an additional $0.02 per mile (split) from day one to your 401K.
Call: 866-907-7850
Florida Rock & Tank Lines

Tremendous truck freight stability, daily home time & much more can be yours when you upgrade your truck driving career to Florida Rock & Tank Lines. And don't worry-  if you've never pulled a tanker, Florida Rock & Tank Lines will pay you to learn the ropes and provides haz-mat certification assistance.
If you're a self-motivated, professional truck driver who values time at home and likes a challenging, rewarding job, Florida Rock and Tank Lines wants to talk to you today!
Call Today! 877-350-7773
What Can Watkins Truckload Do For You?
Best Runs For Team Drivers
7 To 14 Day Dispatch Within Geo Areas
Career Stability And Outstanding History of Success
Company
PLUS
.42–.43 CPM Non-Hazmat
.46–.47 CPM with Hazmat
.04 CPM Availability Bonus
Earn up to .51CPM
Minimum Guaranteed Pay Option
Health, Dental & Life
401(k)
Long % Short Term Disability Insurance
Two Weeks Paid Vacation
Direct Deposit
Referral Bonus
Call Today! 866-931-9689
Fleetmaster Express
HOW DO YOU LIKE TO DRIVE?
Fleetmaster Express has the opportunities you want including:
Local
Dedicated
Spotter
Short haul
Regional
Hiring NOW in these terminal locations:  Roanoke VA , Eden NC, Rocky Mount NC, Danville VA, Williamsburg VA, Findlay OH, Columbus OH, Weirton WV, Latham NY and Monticello IN.
**Positions available at each terminal vary due to the specific operations of each location so contact us to see what we have for YOU!

Call Today!
877-603-6965 x207
J&R Schugel has a variety of COMPANY
DRIVER OPPORTUNITIES

OTR routes * Reefer & Dry Van openings * Lot of advantages!
Company drivers at J&R Schugel enjoy:
$1,000 Incentive Program
100% APU Equipped Trucks
Health, dental, vision, prescription drug card, disability benefits, life ins. (after 3 mos.) 
401(k) retirement plan
Year-round rider program
Paid vacation
Open door management policy
Transflo document scanning for delivery of trip information.
EZPass
Plus, J&R careers offer:
98% no touch freight
All lumpers paid for
Detention & Layover pay
No forced dispatch to NYC
Stop pay (excluding 1st & last pick / drop)
Direct deposit
Orientation pay (transportation, motel and meals also covered)
CALL TODAY! 877-232-2627
Jim Palmer Trucking
Jim Palmer Trucking is seeking COMPANY DRIVERS and OWNER OPERATORS!
Since 1964, this 42-state operation has created a family of professional truck drivers and support staff by treating each individual with respect and appreciation.  When you join Jim Palmer Trucking, you're not just a truck number, you're part of the family too!
Company drivers:
Earn up to $65,500 a year depending on experience and longevity
Wages on all dispatched miles driven, loaded or empty, based on years of verifiable over the road experience and employment stability.

Make extra money by recruiting others! $1,000 referral bonus available

No cost rider policy

Medical benefits available

No hazardous material (Haz-Mat)

99% no touch freight
All of Jim Palmer's truck trailers(reefer) are capable of refrigerating every load. This provides additional flexibility between truck dry van loads and reefer loads depending on demand.
Call Today! 866-935-3403
RECENT CDL-A GRADUATES!

At Arnold Transportation Services, we recognize that no Truck Driver's journey is ever the same. From the miles you run to the service you provide, you are Unique. Individual. Original.

Every Truck Driver is an Original. Just like us.

When the world of trucking was coast-to-coast, we were regional. When the world kept Truck Drivers on the road for weeks, we were getting them home. When the world lumped Truck Drivers together in a group, we treated them as individuals. That spirit continues today and remains the foundation of our company.

About Us: Jacksonville, FL based Regional Carrier in business for 75+ years offering the best in dry van services stretching from the Northeast to the Southwest.
Drive Arnold. The Original Regional Carrier.
For More Information on Opportunities with Arnold Transportation Services
CALL TODAY: (888)716-3780 or APPLY ONLINE
www.drivearnold.com
We are increasing our fleet, as well as expanding our applicant base! If you are a recent CDL School graduate or have at least 1 month OTR driving experience, give us a call.
 
★ Average drivers make $50,000 per year. ★
 
EXCELLENT BENEFITS INCLUDE:
Health/Dental Vision
401 (k) Retirement Program
Paid Vacations- Home Christmas Day
Fuel Bonus Program
Pass it On Bonus
Paid Orientation!
Free $20,000 Life Insurance (w/ Double Indemnity Provision) and Supplemental Life Insurance are Available!
All benefits are effective the first of the month following 90 days of service.
CALL (888)980-7180
Quarterly Performance Bonus of $0.005-0.035/mi
$50/haul extra for Hazmat! No Hazmat Endorsement? We'll pay for it!
Smart Lease Purchase Program
CDL Trainer Positions available
Dedicated Runs
Paid weekly with Direct Deposit available
Pet policy
Excellent Benefits and Paid Vacation
Passenger policy
Lots Of Company BBQ's

Company Truck Drivers


Teams average 6,000 miles/week
Solos average 2,700 miles/week



Call Today: (866) 560-0719
Flatbed, OTR & Regional Drivers Wanted!

The System for Success!
Owner Operators
Solo & Team Company Drivers
Consistent Freight & Stable Company!

Call (888)658-7690
Employer: 
MBM Customized Food Service Distribution
State: 
Illinois (IL)
City: 
Peoria

Attention Drivers MBM in Taylorville Wants YOU to Join Their Team

Benefits:

Our Route Delivery Drivers avg. $63,000 the 1st Year! 
$2,000.00 Sign On Bonus
$69,000 avg. after the 1st Year!!
2-3 Day Routes on Avg.
HOME WEEKLY!
GREAT Benefits Package for Driver & Family!
J-Mar Enterprises, a family owned Trucking Company that treats our Customers and our Truck Drivers as "One Of The Family" is looking for Over The Road Truck Drivers.
Good Home Time

Average 11,000 per month

Sign on Bonus-$1000.00

Referral incentive-$1000.00

Mileage bonus per month .01cent on every mile driven that month

Company paid life and accidental death policy

Full benefit package available

Pay all tolls, scales

Rider policy

Pet policy

Drop Pay

Lease/Purchase program

Trainee Program with pay if you have a recent Certification form accredited Truck Driving School
We are a Dry Van Carrier with, Late Model Trucks with Tri Pac Generators, No slip seating, Electronic logs, and Travel all 48States.  call Rich at (888)470-0820
Rush Trucking and Freight Transport
FTL Services
Rush Trucking is a full service trucking company offering a variety of full truckload freight transport and shipping services to a broad range of industries. Headquartered in Wayne, Michigan, Rush provides:
Dedicated Trucking Services
General Commodity Services
Pop-up Fleets
Expedited Trucking through EDS, a subsidiary company.
Now Hiring
Rush Trucking has an exceptional fleet with regional dispatch centers in Wayne, Michigan; Louisville, Kentucky; Kansas City, Missouri; and Buffalo, West Virginia. We offer an excellent driver benefit package, great pay, and an atmosphere that makes both company truck drivers and owner-operator partners feel like family. Rush is currently seeking truck drivers for dedicated lanes, general commodity routes, and seasonal pop-up fleets.
 Interested In Trucking? Electric Truck Stop can help.

Why Trucking?
Are you looking for stability? Many industries across the country are in the process of restructuring. The jobs that once supported many American families are no longer available. Start training for a career as a professional truck driver and have the freedom to obtain employment in a more independent work environment.

As the U.S. economy, population, and demand for general commodities continues to grow, so does the demand for qualified drivers. With all of these factors combined with a heightened level of safety regulations i.e. CSA 2010, transportation companies are looking for self-motivated and goal oriented individuals to operate their equipment. Entry level truck drivers have a variety of opportunities to take advantage of including, but not limited to: Regional, Over the Road (OTR), Dedicated Routes, and Local Driving.

Our recommended training schools can help you obtain the skills necessary to start your CDL Career Now and put you in the driver's seat!
Our new truck driving school locators will be coming soon. Look for the link here and on our main menu.
Industry Outlook
Almost every product sold in the U.S. spends time in transit. Although other forms of transportation exist, no other form has the same level of flexibility as a truck. According to the U.S. Department of Labor, overall job opportunities should be favorable for truck drivers, especially for long haul drivers. In addition to occupational growth, numerous job openings will occur as experienced drivers leave this large occupation to retire, or leave the labor force all together.

The Department of Labor also states that truck drivers and driver/sales workers comprise of one of the largest occupations in the United States, holding 3.2 million jobs. They also state that the number of heavy and tractor trailer drivers is expected to grow 13% between 2008 and 2018.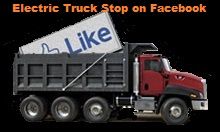 For Add and Sponsor info click here:
Total visitors
free website hit counter code