Electric Truck Stop
 THE ELECTRIC TRUCK STOP- TRUCK STOP LOCATOR, DIRECTORY, TRUCK SERVICE LOCATOR. FIND TRUCK SCALES, TRUCK ROAD SERVICE, TRUCK DRIVER JOBS,TRUCKING INDUSTRY INFORMATION,TRUCKING NEWS,TRUCKER FORUMS AND MORE!

Home

Truck Weigh Stations, Ports Of Entry (coops)
Truck Weigh Stations, Ports Of Entry (coops)
Truck Weigh Stations, Ports of Entry, (coops) by State.
Find Truck Weigh Stations (coops) with our truck weigh station locator by state listing.
A weigh station is a checkpoint along a highway to inspect vehicular weights. Usually, trucks and commercial vehicles are subject to the inspection.  A weigh station located near a state border is called a port of entry
Weigh stations are equipped with truck scales, some of which are Weigh in motion and permit the trucks to continue moving while being weighed, while older scales require the trucks to stop. There are a variety of scales employed from single axle scales to multi-axle sets. Signal lights indicate if the driver should pull over for additional inspection or if they are allowed to return to the highway.
All jurisdictions employ the use of portable scales, allowing weigh stations to be set up at any point. Portable scales allow states to set up temporary scales for situations such as seasonal check points, temporary checkpoints on isolated roads often used by trucks, and help prevent drivers from avoiding scales at fixed locations. Portable scales may be set up at purpose built locations that are not normally manned. A common reason for setting up portable scales is to monitor trucks during harvest season.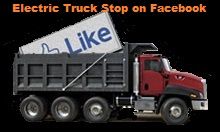 For Add and Sponsor info click here:
Total visitors
free website hit counter code