Electric Truck Stop
 THE ELECTRIC TRUCK STOP- TRUCK STOP LOCATOR, DIRECTORY, TRUCK SERVICE LOCATOR. FIND TRUCK SCALES, TRUCK ROAD SERVICE, TRUCK DRIVER JOBS,TRUCKING INDUSTRY INFORMATION,TRUCKING NEWS,TRUCKER FORUMS AND MORE!

Alabama Weigh Station, Ports of Entry, coops
Total Truck Weigh Stations & Truck Scales: 12
Alabama has only one physical truck weigh station of the traditional type. But they have several other non-traditional truck scales. These are weigh-in-motion plates in the road.
Important Phone Numbers:
State Highway Patrol General Info (DPS): 334-242-4371
Overweight/Oversize Permits (ALDOT): 334-242-6358
Motor Carrier Services (IRP/IFTA): 334-242-2999
Trip Permits/Fuel Permits: 334-353-9135
Motor Carrier Safety Unit: 334-242-4395
Motor Carrier Enforcement: 334-242-5775
Alabama Traffic Service Center: 866-954-9399
PrePass: 800-773-7277
| Weigh Station Name | Highway / Route | Mile | Truck Scale Location |
| --- | --- | --- | --- |
| Heflin (New Hopewell) | I 20 – wb | 209 | New Hopewell (GA Border) |
| Heflin (New Hopewell) | I 20 – eb | 214 | New Hopewell (GA Border) |
| Sunflower | RT 43 – nb |   | Sunflower |
| Sunflower | RT 43 – sb |   | Sunflower |
| Birmingham | I 20 I 59 – nb | 100 | Birmingham (west of Birmingham) |
| Birmingham | I 20 I 59 – sb | 100 | Birmingham (west of Birmingham) |
| Athens | I 65 – nb | 355.5 | Athens |
| Athens | I 65 – sb | 355.5 | Athens |
| Morris | I 65 – nb | 278 | Morris |
| Morris | I 65 – sb | 278 | Morris |
| Orion | RT 231 – nb sb | 92 | Orion |
| Dothan (Midland City) | RT 231 – sb | 29 | Midland City |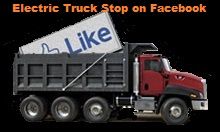 For Add and Sponsor info click here:
Total visitors
free website hit counter code