Electric Truck Stop
 THE ELECTRIC TRUCK STOP- TRUCK STOP LOCATOR, DIRECTORY, TRUCK SERVICE LOCATOR. FIND TRUCK SCALES, TRUCK ROAD SERVICE, TRUCK DRIVER JOBS,TRUCKING INDUSTRY INFORMATION,TRUCKING NEWS,TRUCKER FORUMS AND MORE!

Delaware Truck Weigh Stations Truck Scales,coops
Delaware currently only has one weigh station but there are plans to build a second weigh station on route 301 in the area of Middletown. Delaware relies on two portable enforcement units- each carrying 8 scales- to spot check truckers in high traffic areas throughout the state.
Highway: RT 13 – nb
Location: Smyrna (5 miles north of Smyrna)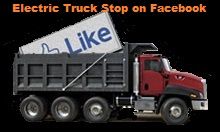 For Add and Sponsor info click here:
Total visitors
free website hit counter code