Electric Truck Stop
 THE ELECTRIC TRUCK STOP- TRUCK STOP LOCATOR, DIRECTORY, TRUCK SERVICE LOCATOR. FIND TRUCK SCALES, TRUCK ROAD SERVICE, TRUCK DRIVER JOBS,TRUCKING INDUSTRY INFORMATION,TRUCKING NEWS,TRUCKER FORUMS AND MORE!

Trucking - Trucks - Truck Stop - News
Truck stop competitor isn't seeing 'knee jerk' reaction to Pilot probe
By Jack Lail
A key truck stop competitor to Knoxville-based Pilot Flying J isn't seeing a "knee-jerk" reaction from trucking companies in the wake of the FBI raid on the Pilot headquarters in mid-April, the CEO told stock analysts Tuesday.
In court documents, the FBI alleges that for years Pilot Flying J has been shortchanging some trucking companies on fuel contract rebate payments. Company CEO Jimmy Haslam has said he was unaware of the practice and has been calling hundreds of trucking companies over the past few weeks to "get it right."
Responding to questions from stock analysts on an earings call on Tuesday, TravelCenters of America LLC CEO Thomas O'Brien said, "While we're in tune to the potential for fallout and dust-up associated with those matters, we're not running around grave-dancing, either, because I don't think that's in our interest in the short term or the long term."
The Cleveland Plain Dealer reported that the company fielded as many questions about Pilot, a privately held company that does not report financial results, as it did about its performance.
O'Brien said he had no insight to what might happen regarding Pilot or what it might mean to his company. He said TravelCenters of America had not seen increased call volume from trucking companies as a result of Pilot federal investigation. Here is a transcript of the call held Tuesday.
"TA's a public company. We've got robust compliance and control environments," O'Brien was quoted as saying in the Plain Dealer article. "We do internal audits. We audit internal controls - all the trappings of good governance and being an SEC registrant and a New York Stock Exchange-listed company. We're pretty confident, supremely confident, that we honor all of our pricing commitments and things like that."
The Ohio-based company said it lost $12.1 million, or 41 cents a share, during the first quarter. That beat last year's loss of 49 cents a share. Revenues declined 1.9 percent during the quarter. Its locations operate under the names TravelCenters of America, TA and Petro names.
Meanwhile, Pilot announced late last week that it is doubling points awarded in its MyRewards program through May 31. The promotion applies to customers who use the company's MyRewards card for fuel or food and beverage purchases at its locations nationwide.
Also last week, Bill Graves, president and CEO of the American Trucking Associations, encouraged members in a letter to review their accounts and bring any concerns to the attention of Pilot Flying J. The industry group, Graves said, is monitoring both the federal investigation and the civil litigation.
"The facts will become known over time as the federal investigation and related litigation run their course," Graves said. "In the meantime, it is our hope and expectation at ATA that Pilot will do whatever it takes to get to the bottom of any and all wrongdoing, to see to it that any wronged customers are made whole as quickly as possible, and to institute internal controls that will ensure fair dealing in the future with all motor carrier customers — big and small alike."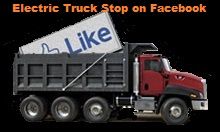 For Add and Sponsor info click here:
Total visitors
free website hit counter code