Electric Truck Stop
 THE ELECTRIC TRUCK STOP- TRUCK STOP LOCATOR, DIRECTORY, TRUCK SERVICE LOCATOR. FIND TRUCK SCALES, TRUCK ROAD SERVICE, TRUCK DRIVER JOBS,TRUCKING INDUSTRY INFORMATION,TRUCKING NEWS,TRUCKER FORUMS AND MORE!

Trucking - Trucks - Truck Stop - News
Trucker rights -Nevada is newest state to outlaw indemnification clauses
Nevada is newest state to outlaw indemnification clauses
Nevada has become the latest state to stand up for trucker rights.
Nevada Gov. Brian Sandoval has signed a bill that will eliminate indemnification clauses in trucking contracts. In essence, shippers will no longer be able to force truck drivers or trucking companies to agree to contracts which hold the shipper harmless for anything that happens with a shipment.
The new rule will take effect on Oct. 1, 2013. Arkansas (Aug. 1, 2013) and Idaho (July 1, 2013) also approved bills that were signed into law that will make indemnification clauses illegal and take effect this year, as did Montana and Utah. Those laws in those two states were enacted earlier this year.
With the five states enacting legislation that became law this year, it brings the total number of states with similar legislation to 39.
Truck drivers have long called indemnification clauses in contracts wholly unfair, but had little room to argue the case. States including Colorado, Delaware, Kentucky, Maine, Mississippi, New Hampshire, New Jersey, New York, Ohio, Rhode Island and Vermont still do not have laws against the unfair practice on their books.
In Nevada, the new law states that contracts are an agreement or understanding between a motor carrier and a shipper covering the transportation of property for hire by the motor carrier, entry on property to load, unload or transport property including the story of that property.
It excludes intermodal chassis, containers or other intermodal equipment.
States that join Arkansas, Idaho, Montana, Nevada and Utah by having some sort of law banning indemnification clauses include Alaska, Alabama, Arizona, California, Connecticut, Florida, Georgia, Hawaii, Iowa, Illinois, Indiana, Kansas, Louisiana, Massachusetts, Maryland, Michigan, Minnesota, Missouri, Montana, Nebraska, New Mexico, North Carolina, North Dakota, Oklahoma, Oregon, Pennsylvania, South Carolina, South Dakota, Tennessee, Texas, Washington, Wisconsin, West Virginia and Wyoming.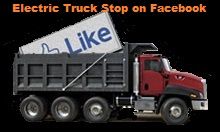 For Add and Sponsor info click here:
Total visitors
free website hit counter code