Electric Truck Stop
 THE ELECTRIC TRUCK STOP- TRUCK STOP LOCATOR, DIRECTORY, TRUCK SERVICE LOCATOR. FIND TRUCK SCALES, TRUCK ROAD SERVICE, TRUCK DRIVER JOBS,TRUCKING INDUSTRY INFORMATION,TRUCKING NEWS,TRUCKER FORUMS AND MORE!

Trucking - Trucks - Truck Stop - News
Cox Petrol Opens Its First Truckstop
Promises fast fueling for drivers with added dispensers
DALLAS -- The newest brand of independent gasoline in Texas, Cox Petrol, continued its North Texas expansion with the opening of a new location--the company's sixth location and first truckstop--on Interstate 20 in Dallas, offering both diesel fuel and gasoline to accommodate drivers of both semi-trailer trucks and cars.
Planned as a total remodel of the existing structure, the new Cox Petrol station has added diesel dispensers, making a total of 12 pumps, eight gasoline and four diesel, including two diesel pumps at the station's front entrance for car drivers and two additional diesel pumps on a back lot for easier accessibility for semi truck drivers.
"We are completely remodeling the outside of this site to offer a cleaner, convenient and safer truckstop for drivers who don't want to waste any time fueling up once they make a decision to stop," said Michael Cox, vice president of sales at Cox Petrol. "The two new diesel pumps added for semis fill up at about 42 gallons a minute, which should be the fastest in the area and a true benefit for truck drivers on a tight schedule."
Cox said that he expects the truckstop to be completed during the next three to four months, including a new canopy, digital sign and branding on each of the pumps.
"Drivers also should know that our fuel prices will remain competitive, a strong demonstration of the company's 'Good, Better, Best' commitment to make the experience under the Cox canopy an exceptional one," he said.
Other Cox Petrol locations include a gas station near Southern Methodist University (SMU). The other four Cox Petrol sites are at Rudy's Country Store and Bar-B-Q locations in Frisco, Allen, Denton and Arlington, Texas.
The Dallas-based company plans to convert some 30 stations in North Texas to its brand over the next year, said Cox.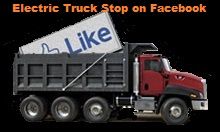 For Add and Sponsor info click here:
Total visitors
free website hit counter code