Electric Truck Stop
 THE ELECTRIC TRUCK STOP- TRUCK STOP LOCATOR, DIRECTORY, TRUCK SERVICE LOCATOR. FIND TRUCK SCALES, TRUCK ROAD SERVICE, TRUCK DRIVER JOBS,TRUCKING INDUSTRY INFORMATION,TRUCKING NEWS,TRUCKER FORUMS AND MORE!

Trucking - Trucks - Truck Stop - News
Truck stop gets bonus check for winning lottery ticket
BUENA — For the Vineland Truck stop, $30,000 is a great bonus for selling a winning Mega Millions ticket last month.
On Friday, owner Talvinder Singh, was presented with the check by New Jersey Lottery Executive Director Carole Hedinger.
"Our retailers are the most important to us. They are our biggest asset." said Hedinger.
Singh, who has owned the store since 1989, said he's not sure how he'll use the bonus check.
Lottery sales representative Shane Tutzauer, who serves Singh's store, said Friday's award was the largest he's ever seen. Tutzauer oversees about 140 accounts in Cumberland, Atlantic and Ocean counties.
"They deserve every penny," said Tutzauer, "They're hard workers."
On April 29, the Lottery Commission increased retailer bonuses. This is the second $30,000 check Hedinger has given away in a month.
The winner of the $30 million ticket purchased at the Vineland Truck Stop on May 3 has not yet come forward, but Singh says he knows who the player is.
Singh said the man came in to the store after the drawing and told him he had the winning ticket.
Lottery winners have a year from the date of the drawing to claim their prize, lottery officials said.
"People should take their time and seek professional advice to know what they're doing." said Hedinger.
This is the fourth time in 2013 that New Jersey has produced a major jackpot winner.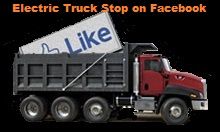 For Add and Sponsor info click here:
Total visitors
free website hit counter code