Electric Truck Stop
 THE ELECTRIC TRUCK STOP- TRUCK STOP LOCATOR, DIRECTORY, TRUCK SERVICE LOCATOR. FIND TRUCK SCALES, TRUCK ROAD SERVICE, TRUCK DRIVER JOBS,TRUCKING INDUSTRY INFORMATION,TRUCKING NEWS,TRUCKER FORUMS AND MORE!

Home

Truck Stops - Oregon Fuel Permits
Truck Stops - Oregon Fuel Permits
Truck Stops - Oregon Fuel Permits
The list of truck stops on this page does not include all that are in or near Oregon, but it includes most that have a fax service truckers can use to have credentials sent to them. View and print a list of truck stops in and near Oregon. OR SEE LIST BELOW, scroll down for list of truck stops.


Oregon operating credentials are available 24 hours a day, 7 days a week, by calling a Salem Service Center at 503-378-6699. Trucking companies and their drivers can also use a home or office computer to sign up for Trucking Online  and get credentials via the Internet. Truck drivers headed for Oregon who must do business by phone, fax, or field office visit should first check the schedule for registration service at offices across the state.
Truck Stops on Major Routes with fax in and near Oregon for fuel permits.
Interstate 5
| | |
| --- | --- |
|   | |

Toledo WA
Gee Cee's Truck Stop, 123 Foster Creek Road, MP 57
Call: 360-864-4300
Fax: 360-864-4303

Longview WA
Chevron, 24/7, WA Hwy. 432, near Rainier Bridge
Call: 360-423-3300
Fax: 360-425-9330

Ridgefield WA
Paradise Quick Stop, 24/7, Exit 16
Call: 360-887-8400
Fax: 360-887-7903

Portland
Jubitz Truck Stop, 24/7, Exit 307
Call: 503-283-1111
Fax: 503-240-5830

Aurora
Travel Centers of America, Exit 278
Call: 503-678-2111
Fax: 503-678-2571

Leathers Texaco, Exit 278
Call: 503-678-1558
Fax: 503-678-2346

Brooks
Pilot Arco AM/PM, Exit 263
Call: 503-463-1114
Fax: 503-463-0409

Albany
Jack´s Truck Stop, US20, 4196 Santiam Hwy.
Call: 541-926-1989
Fax: 541-926-5452

Eugene/Coburg
Truck and Travel, Exit 199
Call: 541-485-2137
Fax: 541-683-2301

Rice Hill
Pilot Travel Center
Call: 541-849-2133
Fax: 541-849-2137

Roseburg
Love´s Travel Stop, 280 Grant Smith Road
Call: 541-679-1916
Fax:  541-679-2083

Canyonville
Seven Feathers Truck & Travel, 24/7, Exit 99
Call: 541-839-4868
Fax: 541-839-3105

Wolf Creek
Wolf Creek Truck N Travel, 24/7, Exit 76
Call: 541-866-2711
Fax: 541-866-2711 (call first to switch to fax)

Central Point
Pilot Travel Center, 24/7, Exit 33
Call: 541-664-7001
Fax: 541-664-7006

Medford
Pacific Truck Center, 2341 Biddle Road, Exit 30
Call: 541-779-0792
Fax: 541-779-0751
Fax Hours: 6 AM - 10:30 PM Daily

Phoenix
Petro Stopping Center, 24/7, Exit 24
Call: 541-535-3372
Fax: 541-521-3041

Redding CA
Travel America, 24/7, 19843 Knighton Road
Call: 530-221-4760
Fax: 530-221-8269

Corning CA
Travel America, 24/7, 3524 S. Hwy. 99W
Call: 530-824-4646
Fax: 530-824-0547

Petro Stopping Center, 24/7, 2151 South Avenue
Call: 530-824-4685
Fax: 530-824-1973

Love's Travel Stop, Exit 630
Call: 530-824-8767
Fax: 530-824-8776

Dunnigan CA
Pilot Travel Center, 24/7, County Road 8
Call: 530-724-3060
Fax: 530-724-3029

Weed CA
Pilot Travel Center, 395 E Vista Drive
Call: 530-938-9600
Fax: 530-938-9700


Interstate 84
| | |
| --- | --- |
|   | |

Troutdale
Love's Travel Stop, 24/7, Exit 17
Call: 503-665-7741
Fax: 503-666-4999

Travel Centers of America, 24/7
Call: 503-667-6212
Fax: 503-665-3746
503-667-1938 (shop) 

Pendleton
Arrowhead Truck Plaza, Exit 216
Call: 541-276-8080
Fax: 541-276-8765

Hermiston
Western Express Truck Stop, Exit 180
Call: 541-567-5900
Fax: 541-567-6050

Space Age Truck Stop, Exit 182
Call: 541-564-6254
Fax: 541-564-8583

La Grande
Blue Mountain Flying J Truck Stop, Exit 265
6 a.m. - Midnight
Call: 541-963-3432
Fax: 541-663-9822

Baker City
Baker Truck Corral
Call: 541-523-3952
Fax: 541-523-2048

Ontario
Pilot Truck Stop, 653 E. Idaho Avenue
Call: 541-889-9070
Fax: 541-889-4117

Love's Travel Stop, 1041 NW Washington Avenue
Call: 541-823-8282
Fax: 541-823-2514

Caldwell ID
Flying J Truck Stop, 3512 Franklin Road
Call: 208-453-9225
Fax: 208-453-9409

Black Canyon Stinker, 5250 Canyon Exit
Call: 208-454-9179
Fax: 208-454-0684

Boise ID
Boise Stage Stop, 23801 S. Orchard Access Road
Call: 208-343-1367
Fax: 208-343-1999

Flying J Fuel Stop, 3353 Federal Way
Call: 208-385-9745
Fax: 208-344-3624

Travel America
Call: 208-344-1091
Fax: 208-345-7560

Mountain Home ID
Pilot Truck Stop
Call: 208-587-4465
Fax: 208-587-3071


Interstate 82
Union Gap, Washington

Gearjammer Truck Stop
Call: 509-248-9640
Fax: 509-575-0108
US 730
Umatilla

Crossroads Truck Stop, Exit 1
Call: 541-922-3297
Fax: 541-922-3540
Tossoro, Exit 1
Fax: 541-922-3268
US 395
Pasco WA

Broadway/Flying J Truck Stop, 24/7, 2216 E. Hillboro
Call: 509-547-5561
Fax: 509-547-4570
King City Truck Stop, 24/7, 2100 E. Hillboro
Call: 509-547-0373
Fax: 509-547-4004
Stanfield

Pilot Travel Center #390
Call: 541-449-1403
Fax: 541-449-1430
John Day

John Day Shell, 801 W Hwy. 26
Call: 541-575-2585
Fax: 541-575-2822
US 20
Burns / Hines

Eddie´s Truck & Auto Center, 740 US20W, Hines
Call: 541-573-2639
Fax: 541-573-1764
Leathers Fuel, 1202 Oregon Avenue, Hines
Call: 541-573-7070
Fax: 541-573-3057
US 97

Biggs Junction
Pilot Travel Center
Call: 541-739-2174
Fax: 541-739-2479

Madras
North Ahern´s Grocery & Deli, 24/7
Call: 541-475-3106
Fax: 541-475-2577

Madras Safeway, 28 NE Plum Street
Call: 541-475-3551
Fax: 541-475-9333
7 a.m. - 7 p.m., 7 days a week

Madras J&L Truck Stop & Cafe
Call: 541-475-3598
Fax: 541-475-1214

Redmond
South Redmond DMV, Albertson´s Plaza
Call: 541-548-0140
9 a.m. - 5 p.m., Monday-Friday only

La Pine
Gordy´s Truck Stop, 24/7
N. of La Pine, Wikiup Junction, 17045 Whitney Road
Call: 541-536-6055
Fax: 541-536-6110

Chemult
Pilot Travel Center, 24/7
109450 Hwy. 97
Call: 541-365-0991
Fax: 541-365-0995

Chiloquin
Crater Lake Junction Travel Center
34005 Hwy. 97N
Call: 541-783-9800
Fax: 541-783-9801
Klamath Falls
Pilot Travel Center 24/7
3817 N Hwy 97, located directly across from the ODOT scales
Call: 541-884-0400
Fax: 541-884-0409


US 95
Jordan Valley

Basques Station, Inc., 801 Main Street
Call: 541-586-2244
Fax: 888-701-1888
McDermitt NV

McDermitt Service and Motel 7
Call: 775-532-8588
Fax: 775-532-8590
More Information about Oregon Trucking, oversize info, FAQ,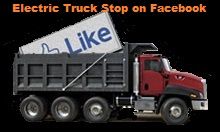 For Add and Sponsor info click here:
Total visitors
free website hit counter code